Home: Reaper's Challenge
My eBooks-- Read stories for free-- Read poems for free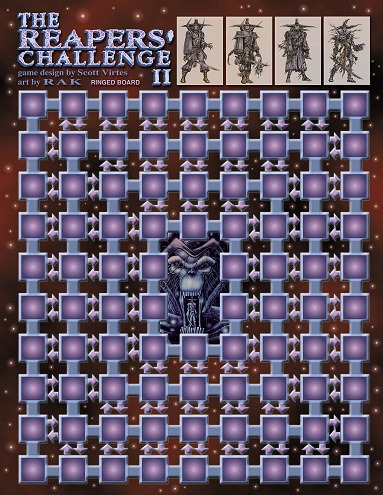 Reaper's Challenge!
Game design by Scott Virtes
Artwork and production by RAK
A pair of challenging and collectible board games. Once you master the board shown above, flip it over for a fresh challenge! You get the two-sided game board and a rules sheet in a protective sleeve. Use your own game pieces, whatever chips or pennies you have lying around.
Published March 2005 by RAK Graphics
$5.00 plus $1 shipping in the USA.
You can get it direct from the designer.
Be sure to check out my other board games:
All contents of this web page are Copyright 1996-2018 by Scott Virtes. All rights reserved.